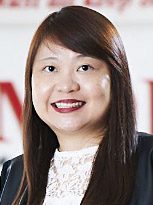 MS JESLINE WONG
Senior Director, Communications Management Development Institute of Singapore
With more homegrown brands becoming established household names, the Management Development Institute of Singapore (MDIS) being awarded the esteemed Overall Winner of the SPBA - Heritage Brands category in 2018, certainly marks a significant milestone in our branding journey.
The Award also serves as a yardstick for MDIS; as a brand with 62 years of heritage to benchmark our brand equity against our competitors.
MDIS will continue to deliver the 'Singapore brand' education in the region to not only achieve growth for MDIS, but also to contribute in solidifying Singapore's reputation as a strong regional education hub.
I would like to advise future participants of the SPBA to stay relevant and continue to evolve with your industry's needs. Stay ahead of the competition by capitalising on the Singapore brand, and expand your businesses beyond Singapore.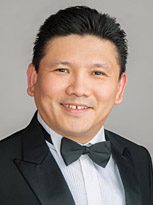 DR RAYMOND LIM
Director/Dental Surgeon B9 Dental Centre
It is an honour for B9 Dental Centre to be named Overall Winner, SPBA 2018 - Promising Brands and to be inducted into the SPBA - Hall of Fame. We believe that the Award journey has provided us with valuable insights and opportunities, enabling us to further improve ourselves and strive towards greater branding achievements.
Having emerged as Winner of the SPBA - Promising Brands from 2016 - 2018, the Awards have also served as a testament of the team's hard work, which reinforced our passion and commitment to deliver the best dental services for the community.
SPBA 2018's emphasis on brand innovation and transformation, and the stringent judging process help brands understand what is necessary to succeed in today'schallenging environment. I strongly urge brand owners with a bold vision and great passion for branding to leverage the repute of the SPBA towards greater success, venturing beyond the local market.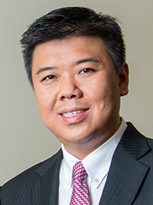 MR KELVIN LIM
Executive Chairman & Group Managing Director LHN Group
Being a winner of the SPBA for three consecutive years (2015 to 2017) has affirmed our efforts, growth and position as one of the top homegrown brands in Singapore. We are honoured to be the Overall Winner of the SPBA - Heritage Brands category, as well as an inductee of the SPBA - Hall of Fame last year. This recognition encourages both my team and I to strive further and better moving forward, to be the best Singapore-based all-rounded space-optimisation and property management company in the region.
Reflecting on my SPBA Award Journey, the proposal development process was a joyful experience and it was helpful in generating more ideas and improvements to our business to invigorate our upcoming plans and concept developments.
The Award is indeed a great testimonial to our 27 years of efforts in optimising spaces and creating productive environments for our tenants, landlords and business partners.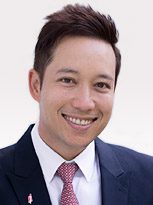 MR ANDRE HUBER
Executive Director
Huber's Butchery
Huber's Butchery is a reputable homegrown brand in gourmet meat in Singapore. Having awarded the Overall Winner of the SPBA - Established Brands category in 2014 and 2017, Winner of the SPBA - Promising Brands category in 2012, as well as an inductee of the SPBA - Hall of Fame last year, we are even more committed to providing top quality meat products and services to our customers.
In today's business environment, having good products and services may no longer be sufficient to ensure long-term success. To gain sustainable success, marketing and brand building strategies need to be firmly set in place. By participating in the SPBA, the Award journey provides us with a checklist and benchmark to ensure that the company is on the right track with our branding efforts. More importantly, winning this prestigious award would give consumers greater confidence when dealing with companies that may not have a physical presence in today's digital age.
I will encourage business owners to spend time building their brands and participate in the SPBA to gain more insights on effective branding. Branding is a continuous process that changes with time, and businesses will certainly benefit from the engaging interview process with the panel of branding experts and the holistic Award journey.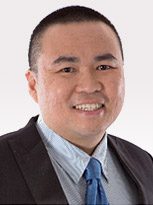 MR SIMON NG
Founder, CEO
Leacov Singapore Pte Ltd
The Singapore Prestige Brand Award (SPBA) gives brands the recognition for their branding initiatives and therefore, is a good measure of brand equity and is one of the factors that will determine the level of success attainable for an organisation.
In line with the SPBA 2017 tagline, Transforming Brands; Securing the Future, LEACOV embarked on its first transformation strategy to enter the B2C segment. In order to assess our capabilities and performance, we embarked on the SPBA journey.
Having clinched the Overall Winner, SPBA 2017 - Promising Brands, this prestigious award has given us the endorsement that we have been doing the right things and spur us on to build upon the success we have amassed over the 6 years since we were established.
The SPBA has also given us the platform to make strides in our journey in becoming a household name. I would encourage fellow brand owners to participate in the SPBA with an open mind, put your brands to the test and benefit from the wholesome experience.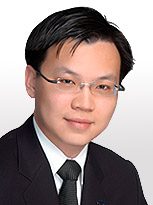 Being a Singapore-grown life science company with pioneering roots in cleanroom technology that dates back to 1978, Esco has grown to be a market leader in life science equipment. Through the years of solid existence, we have built stronger bridges which has enabled us to broaden our international presence.
Our continuous progress can be credited to well-defined brand strategies. Being awarded as the Overall Winner, SPBA - Regional Brands Category for 3 consecutive years and our induction to SPBA - Hall of Fame are affirmations of Esco's 39 years of hard work and innovation, and acknowledgements of our commitment to brand innovation.
Joining SPBA allows us to re-evaluate, not only our branding initiatives, but also our values, vision and purpose. This journey has inspired our employees, not only in Singapore, but around the world to achieve even greater accomplishments.
We thank the SPBA in recognizing our efforts, and believe that SPBA will continue inspiring homegrown brands towards brand success.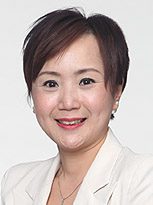 MS SERENE SEOW
Managing Director
Eu Yan Sang Singapore
Having been awarded the Overall Winner of the SPBA - Heritage Brands category, we are proud and humbled that customers and the industry alike recognised our commitment of 138 years to product and quality excellence. While we derive from our rich and unique legacy in Chinese medicine, we continue to adopt the best in class scientific and innovative approaches to integrative wellness that combines the East and West methods.
Nothing satisfies us more than to see consumers benefiting from our high quality products and services that have been trusted across generations. Winning this award is special to us — It is a rare testament to our accomplishments to keep transforming, offer modern significance to wellness, and continue innovating to keep Chinese medicine relevant.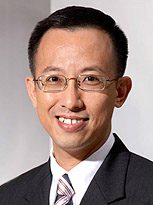 MR THOMAS KOH
COO
Mr Bean International Pte Ltd
Brand building has been a key driver of Mr Bean's growth since our inception in 1995. Our commitment and consistent efforts in nurturing the brand has garnered support from our loyal customers and partners.
Mr Bean won the SPBA and the Most Popular Brand for three consecutive years from 2006 to 2008, as well as the Overall Winner of the SPBA - Established Brands in 2008. The achievements have propelled the brand into an iconic Singapore brand with a rapid growth to over 50 stores locally, and opened up business opportunities in overseas markets.
Eight years later in 2016, we decided to participate in SPBA again to validate our brand building efforts, as well as re-affirm our brand reputation in this fast changing and competitive retail market. The recent experience was rewarding, and on top of receiving recognition as the Overall Winner and the Most Popular Brand of the SPBA - Established Brands, we were also inducted into the SPBA - Hall of Fame. These achievements greatly boosted the entire team's confidence. This victory marks the start of another new chapter and we are looking forward to the new business developments for the Mr Bean brand.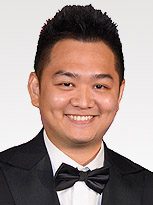 MR JUSTIN CHOU
Co-Founder
Greendot
Founded in November 2011, Greendot is an Asian-fusion meat-free fast casual chain with 7 outlets in Singapore. Greendot was recently named the Overall Winner, SPBA 2016 Promising Brands, and this award means a lot to us. Being a relatively young brand in the highly competitive F&B market, winning the award not only gives us greater awareness and publicity, it also strengthens consumers' confidence and recognition in our brand. As Greendot plans to expand overseas in the near future, winning the award is an accreditation to the potential of our brand and business model. I highly encourage brands to tap on the SPBA as a springboard to spearhead their overseas growth and expansion, enabling more local brands to shine brightly on the global stage.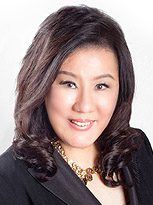 DR DORA HOAN
Co-Chairman, Group CEO & Managing Director
Best World International Ltd
The Singapore Prestige Brand Award is one of the most recognised and trusted Awards in the region. While we were preparing our brand submission, we had the opportunity to review and re-examine our brand strategies, and this process has helped us to audit our own brand.
It is BWL's greatest honor to be conferred the Overall Winner, SPBA - Regional Brands in 2009 and 2015, and the Most Popular Brand of SPBA - Regional Brands in 2015. Along with our induction into the SPBA - Hall of Fame, these achievements are a clear sign of acknowledgement of BWL's 26-years of strong belief in branding and a recognition of our efforts in breaking new grounds into the Asia market in the past decade.
This award also motivates us to strive towards becoming a global brand.
Participating in the SPBA has helped us to refine our brand values and strategies to stay competitive and relevant. My advice to fellow participants is to always think differently to build a salient brand.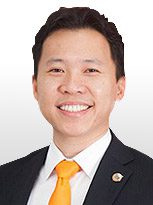 Mr Elvis Lee
Executive Director
Orange Clove Catering
Since its inception in 2008, Orange Clove has been an avid believer of building and investing in a good brand, hence we decided to participate in SPBA.
Having entered the Promising Brands category in 2013 and 2014, we were exhilarated to be awarded the Overall Winner last year. With the Award, we have gained greater customer trust and established better relationships. Employees are proud to contribute and motivated to bring the brand to greater heights. SPBA has also opened up opportunities for us, be it attracting potential strategic partners, clients and job seekers alike.
I strongly urge brand owners to embark on this meaningful brand journey as you will be able to reap both tangible and intangible benefits. Through the Award process, Orange Clove learnt the importance of constant brand innovation to remain at the top of our game and this is the reason for our participation in SPBA 2015, to further challenge our brand limit and scale new heights.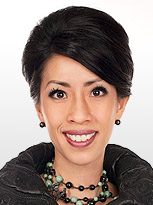 Mrs Grace Chong-Tan
Founder & Managing Director
Smile Inc.® Dental Surgeons
Having had the honour of being conferred all three Awards – Overall Winner (Established Brands), Winner (Established Brands) and Hall of Fame Inductee – at SPBA 2014, has certainly reinforced the recognition and achievements of Smile Inc.® Dental Surgeons, both as a brand and a game changer in our industry.
As the first dental establishment in Singapore to have won the SPBA for five consecutive years, we have found the Award to be extremely rewarding, allowing us to re-examine our brand value and positioning – not only in our industry, but also across all industries in Singapore. Our participation has also helped us realign our values and to continually differentiate our brand.
My advice to fellow participants is to believe in your brand and business, keep your focus and to have the tenacity to persevere and realise your goals.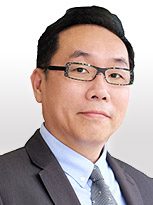 Mr Peter Lim
Executive Chairman & CEO
MoneyMax Financial Services Ltd
Being a very young company, we are proud and honoured to be awarded the Overall Winner for the coveted Singapore Prestige Brand Award (SPBA) – Promising Brands last year.
The Award has come at a major turning point for MoneyMax. Having just completed our IPO, we are repositioning our business with a higher focus on retail and are launching a series of marketing activities to strengthen our brand. The Award serves as a testament to the effectiveness of our marketing efforts, and motivates our team to work towards our next level of brand awareness.
The SPBA serves an important role in encouraging the growth of strong Singaporean brands. We would like to thank the judges and organisers of SPBA for the Award, which has definitely opened doors for us.
We would also like to share this Award with our employees and esteemed customers without whom this award would not have been possible. We will strive to continue delivering trustworthy, high-quality products and services to our valued customers, and further strengthen our brand.
MoneyMax will definitely participate in SPBA again this year, and we recommend other homegrown brands to participate in the SPBA to realign their branding goals, using this platform as an opportunity to benchmark your brand equity against other Singaporean brands in order to strive to wards higher brand excellence.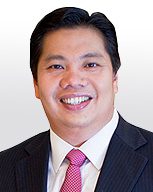 Mr Neo Kah Kiat
Founder, Chairman & CEO
Neo Group Limited
I would like to congratulate the Association of Small and Medium Enterprises (ASME) and Lianhe Zaobao for playing a pivotal role in encouraging Singaporean companies, especially SMEs, to embrace brand building for 12 years now.
Today, the Singapore Prestige Brand Award (SPBA) has established itself as a prestigious branding Award that local brand owners strive to attain and remains an effective platform for companies which aspire to become sterling brand names in Singapore and to conquer new markets.
Neo Garden Catering believes in participating year after year as I strongly believe that branding is an ongoing journey and SPBA is, by far, the most prestigious branding award that conducts rigorous interviews.
By participating in SPBA for 3 consecutive years, it demonstrates our consistent beliefs in branding. Through attending the well-structured interviews, it served as checks and balances to police that we are doing the right thing and constantly monitor our branding progress to ensure it gets better eachyear.
Having emerged as the Overall Winner, SPBA - Established Brands 2013 yet again and inducted into the SPBA – Hall of Fame last year, it demonstrates our commitment to brand excellence. Not only our customers have more confidence and place more loyalty in us, our employees feel a great sense of pride and joy being part of an award-winning organisation.
I strongly encourage interested participants to participate with continuity as I speak with conviction on this. Branding is not the destination but the beginning of a long but fulfilling journey. You will reap the fruits of your labour only if you soldier on and commit yourselves to be put to the test year after year. The benefits are immense and it is the sure-win route to gaining recognition from your customers, business partners and employees.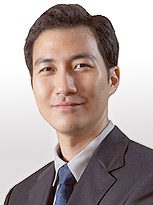 Mr Tan Ee Wei
Director & Shareholder
Cyclect Group of Companies
Every Journey starts with a single step. Our journey started 70 years ago. My grandfather, the late Mr. Tan Ai Meng started Cyclect from very humble beginnings. I am pretty certain back in 1943, he would not have dreamt Cyclect would become what it is today. However, he boldly took the first step and the rest is as we call it, history.
Cyclect did not have the culture to achieve and win awards. After our rebranding exercise in 2011, we had a mental shift. We saw great value in building our brand. Doing so helped us to appreciate our history and heritage. This identity we now have is a collection of all our staff's past and present experiences and the hard work of this family of people who have journeyed with us.
SPBA has long been prestigious and well known so the decision to participate was easy. The submission of proposals was very rewarding as it initiated us to reflect and recollect on our history and the sacrifices that were made by our previous generations. This preparation required the cooperation of different business units and encouraged communication between the teams.
Looking back as a unified team, it allowed us to chart how far we have come and gave us a clear overview on our strengths and weaknesses as the company continues to grow. The Award brought our team closer and bestowed a sense of accomplishment.
When reflecting on our submission story, we recounted the values, purpose and vision that have been defined. We then revisited those ideals and asked ourselves again if we could improve in those areas. This further reinforced our goal and direction of the company.
The judging process tested all that. It is always helpful to have an external point of view to question if what we say makes sense, or is possible at the very least. The interview further strengthened our confidence that we were on the right track. Winning the SPBA – Heritage Brands accolade further affirmed that we are heading in the right direction.
The award ceremony was a celebration for us. Winning top honours was icing on the cake. We celebrated our team being with us and the shared success of being recognised for our collective efforts. They had a part to play in where we are and they certainly will be a part of where we head in future.
Award winners can expect a fulfilling journey when they choose to join in this award. It is not all about winning. The journey is equally enjoyable. Having a project such as this bonds people together. The team morale improves and the line between employee and family blurs and soon enough, staff not just feel, but know they are a part of the company.
The Award has also given us greater market awareness, elevates our brand across the industries we serve and increased client confidence in Cyclect. It is indeed a powerful publicity tool and is showcased as one of our key achievements during presentations.
Being awarded the Overall Winner of SPBA - Heritage Brands was no doubt surprising and satisfying. It was met with joy and pride by the whole company. Our advice to participants is, go with an open heart and enjoy the ride. New participants will be surprised by how much it bonds the company.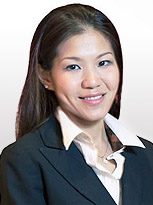 Ms Jamie Lim
Regional Marketing Director
Scanteak
We first took notice of the SPBA, then known as Singapore Promising Brand Award, back in 2002. Scanteak has always believed that branding is a very vital part of our retail business and knew it would be such an honour if we can be part of the nominees or even a winner. In 2003, we clinched our first SPBA.
Fast forward to 2013, Scanteak has been growing steadily through the years. We have expanded regionally massively these 10 years. Hence in 2013, we decided to take a bold step to be nominated for the Singapore Prestige Brand Award - Regional Brands. The whole process of nomination and entry submission was a breeze. Of course, we were awesomely surprised to sweep 3 awards in the Regional Brands category, namely, Winner, SPBA – Regional Brands, Overall Winner, SPBA - Regional Brands and SPBA - Most Popular Regional Brand. This award speaks a thousand words in recognising our company's branding efforts through the years and also further propelled our brand further in terms of awareness. From fellow industry players to our store customers, they became more trusting of our brand and the products we carry. Internally, our fellow colleagues were also very encouraged to see that their efforts in service excellence and quality products have paid off.
I believe this award will add weight to any brand waiting to enter the global stage.