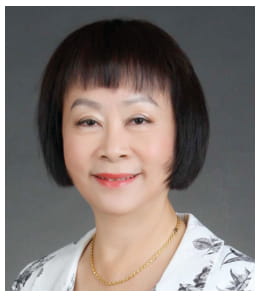 MS CHEW LEE CHING
周丽青
Chairman
主席
SPBA 2020 Organising Committee
2020年新加坡金字品牌奖筹委会
Association of Small & Medium
Enterprises
中小企业商会
As we commemorate Singapore's bicentennial, we look back at Singapore's progress, her triumphs and challenges. Just as it takes great foresight and years of commitment and hard work to shape a nation, it takes time, conviction and investment to nurture and grow brands.
Recognising that brands that are growing do not stand still, the SPBA Organising Committee has chosen the theme for 2020: Brands of the Future. This year's Award seeks to identify forward-looking homegrown brands which have kept innovating and are ready to excel in tomorrow's new business landscape at home and beyond our shores.
It is therefore with great anticipation that we welcome brands with passion to join us in SPBA 2020. We look forward to celebrating the success of Singapore's Brands of the Future.
---
今年是新加坡开埠200周年,我们不妨回顾新加坡的发展过程、了解她所取得的成就和所面对的挑战。正如发展一个国家需要远见和多年不懈的努力,品牌也是 得历经多年、不屈不挠和不断的投资逐渐塑造起来。
由于品牌不断地成长,永不停歇,新加坡金字品牌奖筹委会于是将 2020年的主题定
调为:"金字品牌;启迪未来"。因此,今年的新加坡金字品牌奖将认可那些具前瞻性、力求创新并有意在国内外大事扩展业务的本土品牌。
我们热切欢迎充满激情的品牌参加2019年新加坡金字品牌奖,期待和大家一齐热烈欢庆本土品牌的非凡成就。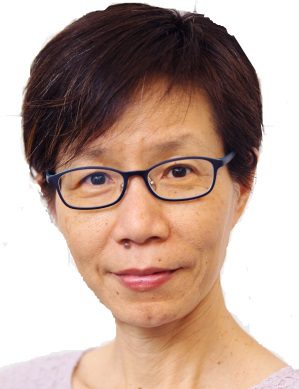 MS GOH SIN HWEE
吴新慧
Co-Chairman
联合主席
SPBA 2020 Organising Committee
2020年新加坡金字品牌奖筹委会

Associate Editor
副总编辑
CMG NewsHub
华文媒体集团新闻中心

SMEs play a pivotal role in Singapore's journey towards economic transformation and its transition into a smart nation. Hence digitalisation and the deployment of artificial intelligence technology would inherently be an integral part of brand building. Technology in placed must aim to help SMEs be future-ready and move towards the global arena.
This year marks Singapore's bicentennial. The entrepreneurial drive and can - do spirit of our forefathers have defined our unique national brand. This year's Award theme, Brands of the Future, not only encourages brands to be forward-looking, but also, to be bold in embracing business transformation and globalisation.
Do come onboard SPBA 2020, to take your brands to the next level!
---
本地中小企业是国家经济转型的一个焦点。新加坡在智慧国的建设蓝图中,也不能让中小 企业掉队。数码化和人工智慧的发展与运用,因此会是中小企业品牌建设中,越来越不可 或缺的动力和元素。科技必须能为中小企业服务,尤其是协助引领企业更充分的迎向未来 经济时,也能面向国际。
今年是新加坡开埠200周年。先辈在这里创业和奋斗起家的精神,经年累月 创造了特有的新加坡品牌精神。今年的金字品牌奖主题:"金字品牌,启迪未来",寓意继往开来的当 儿,也重在推动更多勇于接受转型挑战和走出国门的本地品牌。
欢迎你加入这挑战,成为金字品牌奖的一员,把自家品牌发扬光大!