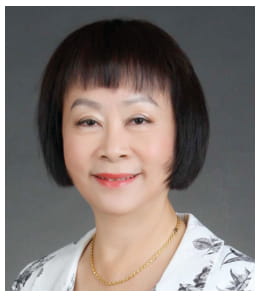 MS CHEW LEE CHING
周丽青
Chairman
主席
SPBA 2023 Organising Committee
2023年新加坡金字品牌奖筹委会
Association of Small & Medium
Enterprises
中小企业商会
The last three years have been challenging, but they have also brought out the best in our homegrown brands. Forced to adapt and pivot by a pandemic that has disrupted the entire business landscape, resilient brands have transformed themselves and emerged stronger and better. These are the brands that the Singapore Prestige Brand Award (SPBA) 2023 seeks to celebrate and recognize.

The SPBA's theme this year is "Celebrating Creativity, Courage, and Confidence," as it takes creativity to innovate, courage to act, and confidence to keep pushing the boundaries and stay on course. We look forward to welcoming all brands that have made this journey to join SPBA 2023. Tell your story and be an inspiration to others. Come and celebrate and be honoured for your achievements.

---
过去三年的营运环境充满挑战,但也为 土品牌带来机遇。在冠病疫情冲击整个商业环 境的情况下,表现坚韧的品牌被迫适应和转型,从而变得更加强大和优秀。这些品牌是 2023年新加坡金字品牌奖(SPBA)要表彰的企业。
新加坡金字品牌奖今年的主题是"果敢创新 自信自强",因为我们需要创意来推进创新,需要勇气来做出行动,需要信心来不断突破界限以及坚持到底。我们欢迎所有已经走过 这段旅程的品牌加入2023 的新加坡金子品牌奖。让你们的品牌故事激励其他企业,并 一起来庆祝你们所取得的成就!
尽管在过去一年面临种种挑战,我们仍然见证了新加坡品牌的韧性和创新能力。新加坡金字品牌奖今年旨在认可那些体现创造力、勇气和信心的企业。这些品质不仅象征着卓越,还能让企业打破惯性跳出思维,取得突破性的成果。
本届以"果敢创新 自信自强"为主题的新加坡金字品牌奖为企业提供一个平台来展示它们的成就,激励其他企业。我们诚挚地邀请您加入这一评选之旅,确立您的品牌地位。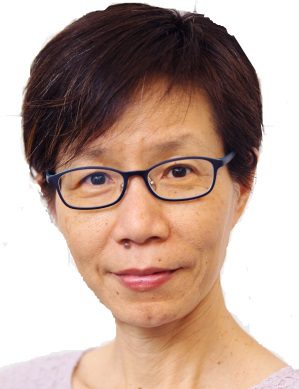 MS GOH SIN HWEE
吴新慧
Co-Chairman, SPBA
筹委会联合主席
SPBA 2023 Organising Committee
2023年新加坡金字品牌奖筹委会

Associate Editor
合早报副总编辑

As we step out into a post-pandemic territory, it is essential to recognize the importance of creativity, courage, and confidence in achieving success in today's rapidly changing world. The past year has shown us that we can overcome any obstacle with these traits, and the Singapore Prestige Brand Award 2023 celebrates and honors businesses that embody these qualities.
In the face of adversity, it takes courage to take risks, to step out of one's comfort zone, and to innovate. This creativity and ingenuity have become crucial in today's business landscape, where digital disruption and economic restructuring are the new norm.
Confidence is the cornerstone of success, and businesses that exude confidence in their products, services, and brand image inspire consumer trust and loyalty. The SPBA 2023 celebrates businesses that have instilled confidence in their customers, providing them with quality products and services and forging strong relationships. Join us on this journey of celebration, as we recognize and honor the most creative, courageous, and confident businesses in Singapore. Let us affirm the prominence of your brand and showcase your achievements to the world.
---
后疫情时代让我们意识到创造力、勇气和自信心对当今快速变化的世界是不可少的。而过去一年的各种发展就显示,凭借这些特质,我们可以克服任何障碍。2023年度新加坡金字品牌奖要表彰的,是展示这些品质的企业。
面对逆境,需要勇气去冒险、走出舒适区并进行创新。这种创造力和机智已成为当今商业环境中至关重要的因素,特别是当数码化的颠覆和经济重组已成为新常态。
自信是成功的基石,那些在产品、服务和品牌形象上表现出自信的企业能够激发消费者的信任和忠诚。2023年度新加坡金字品牌奖表彰那些在客户中树立起自信心、为他们提供高质量产品和服务并建立牢固关系的企业。
请加入我们的这趟探索与庆祝本地企业特质的旅程,一起认可和表彰新加坡最具创造\力、勇气和自信心的企业。让我们确认您品牌的卓越地位并向全世界展示您的成就。